6" Full Length Game Mound
Item IOP-6107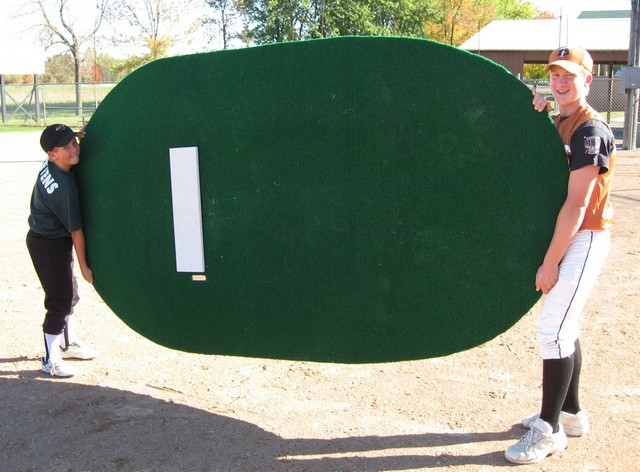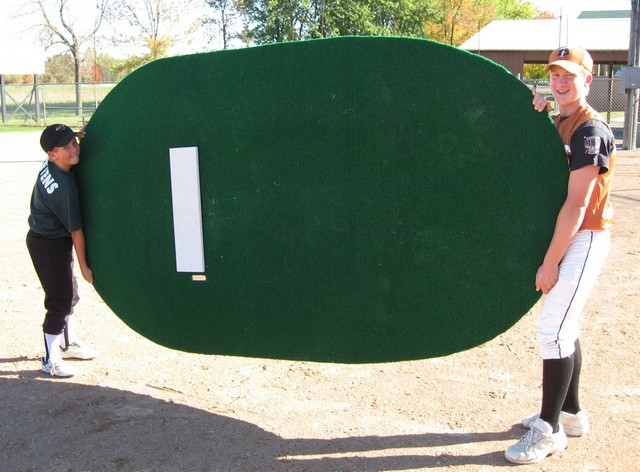 The 6" Full Length Game Mound will feel comfortable to any pitcher.
Fully turfed with regulation rubber attached.
Pitching from a 6" elevation will increase pitch control.
Weight: NEW now about 100 lbs. Dimensions 104"L x 60"W x 6"H
Easy to move and store.
Simply place the mound at desired distance and rake dirt to edges of mound.
Ideal for ages 9 - 14 years
NEW no wear through poly build up in front of rubber under turf
NEW poly rubbers will last 10 times longer.
$1595.00 plus shipping